Thank you for joining us! See you at the next Global Equip on 29 October 2022.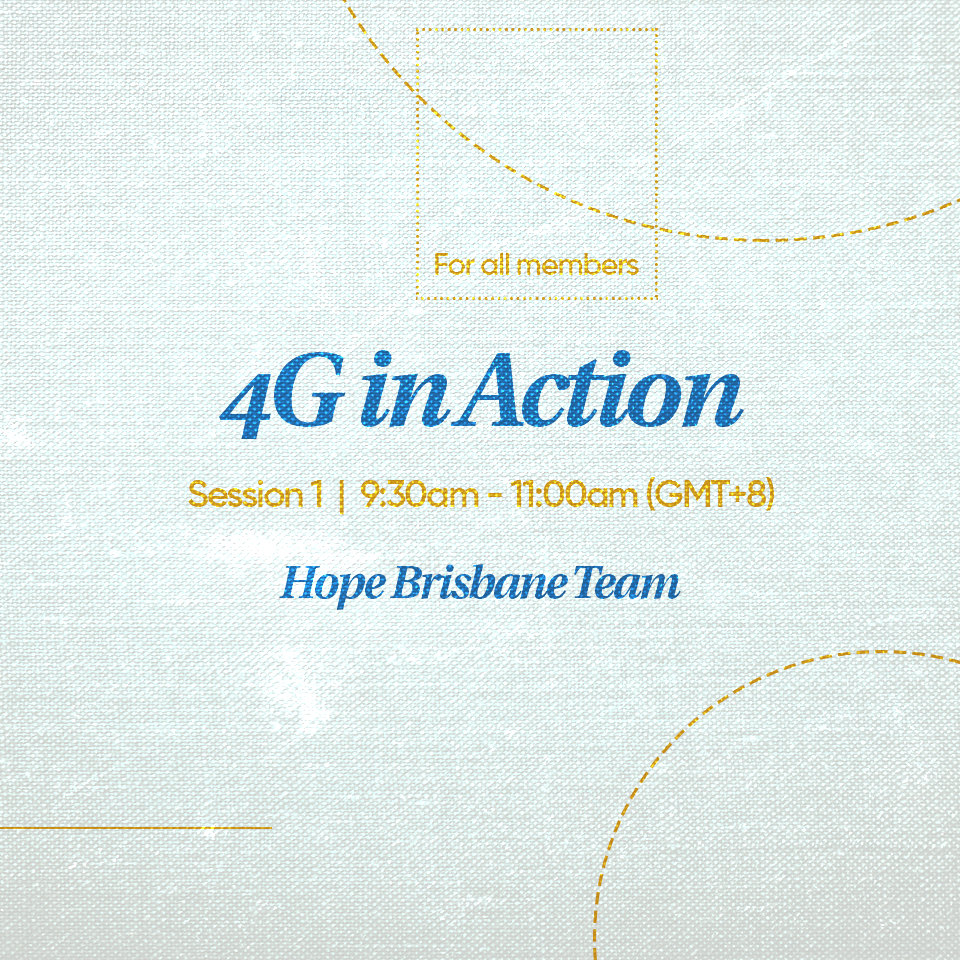 Synopsis
Our President, Ps Wilson Lim, casted a vision to all of us to reach at least 4 generations (4G) in our mentoring journey in order to be able to transform lives everywhere for Jesus! We know the concept in our heads, and now we get to hear real life stories of 4G in action from mentors who have seen the highs and lows of mentoring generations of mentees. Come and learn from their successes and misses, the applied principle and practices that have been honed over the years and be inspired by their stories to move on in your 4G journey!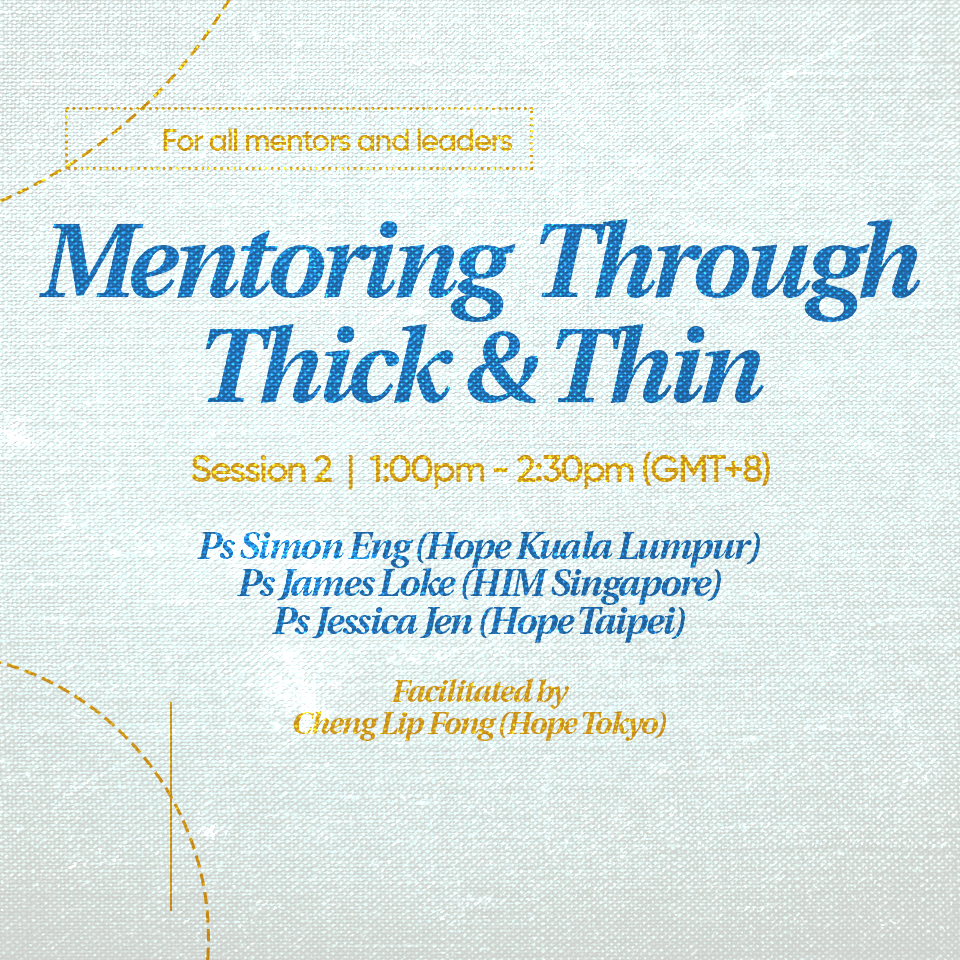 Synopsis
In this session, you will learn how to last the distance in mentoring. Experienced mentors will share with us how they persevered in faithfully mentoring others through the thick and thin of life. You will glean practical handles as you hear how they persevered in building relationships, how they gained credibility and acceptance from a diverse group of mentees (even older or more experienced mentees), how they adapted their mentoring to the different seasons of their mentees' lives and their own lives.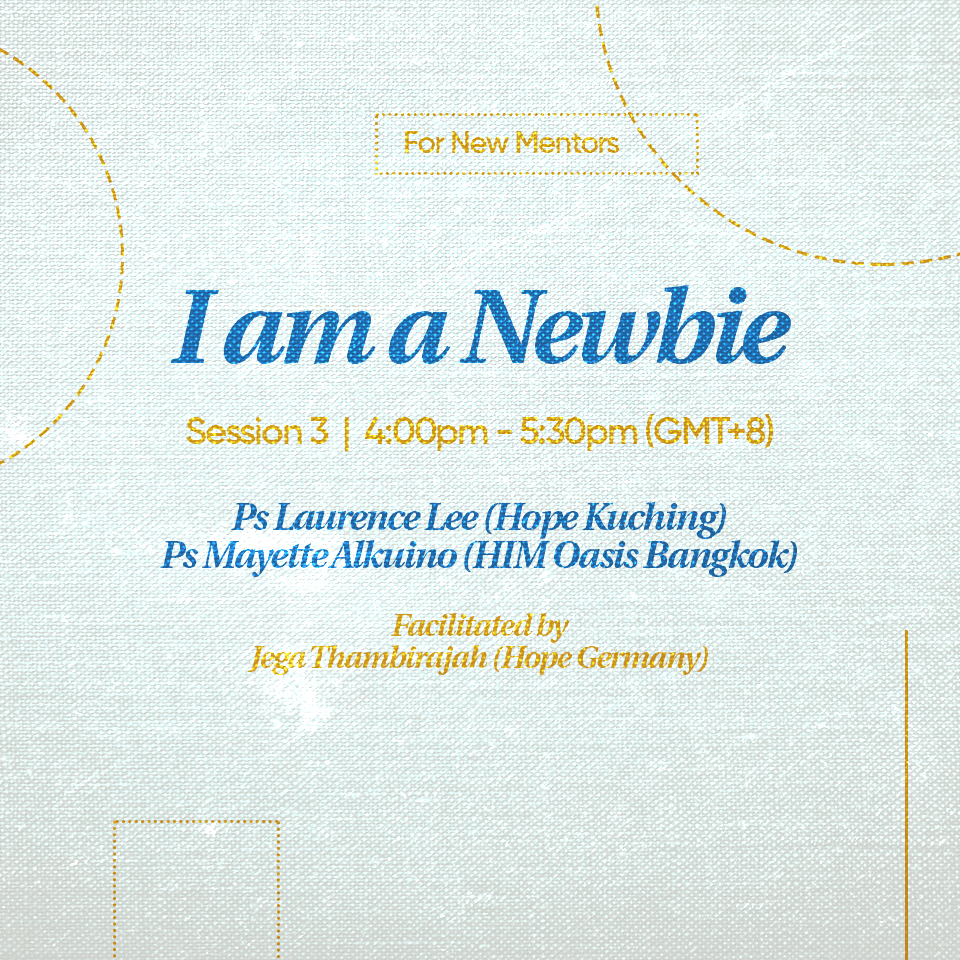 Synopsis
Are you new in mentoring and need some practical handles? Are you facing challenges that is making you doubt the call of being a mentor? Are you finding that mentoring just doesn't come naturally to you? In this session, you shall hear from experienced mentors on their journey of becoming a mentor, how they dealt with some mentoring issues and how they continued grow as a new mentor.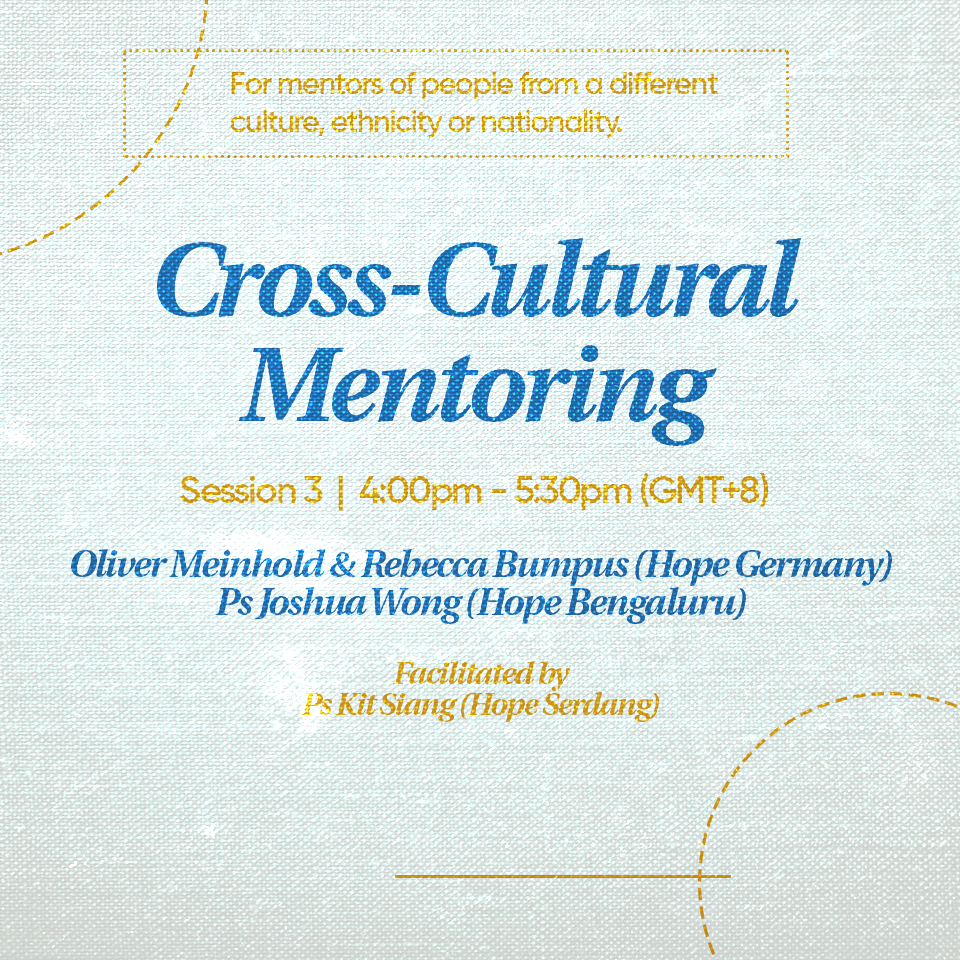 Synopsis
In this session, you will interact with experienced speakers who have intentionally built enriching mentoring relationships with people from a different culture and nation. You will hear stories of their heart behind building a relationship with someone despite cultural barriers. You will learn from the challenges they faced, how they are learning to overcome them and see the rewards of this ongoing mentoring relationship.
Read more about our panelists and facilitators
Click here for more information about the time zones