Come and join us this coming 3-7 January as HIM Family in fasting and prayer.
Let us continue to be a church that continues to shine brightly for Jesus in the midst of this new year. Join Ps Lai Ling and other fellow pastors and leaders from across the globe for live prayer sessions on our Facebook page at facebook.com/byHIM.Org at 7.30pm (GMT+8) daily.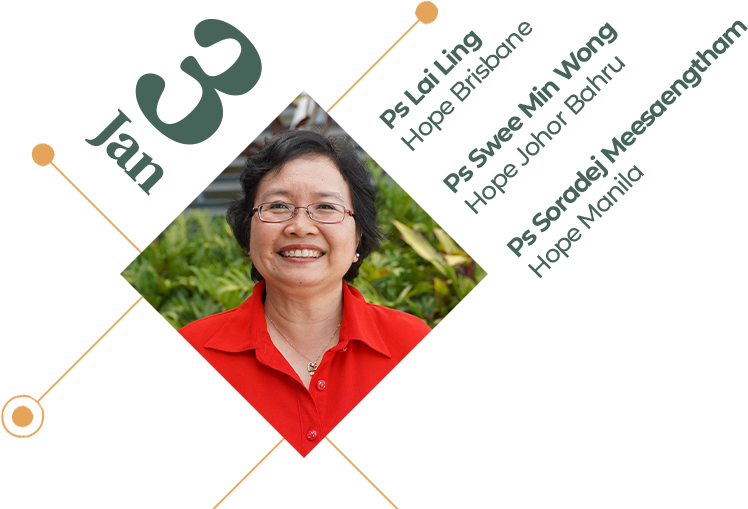 Transforming Lives
personal revival in God
Consistently renewed by the Father's love and grace. Journey closely with Abba Father.
Spiritual and life foundations built upon God's Word that convicts, transforms and empowers.
Experiencing the freshness of walking in the Spirit and His divine enablement.
Jeremiah 31:3 | Romans 12:1-2 | Ephesians 3:16-17, 20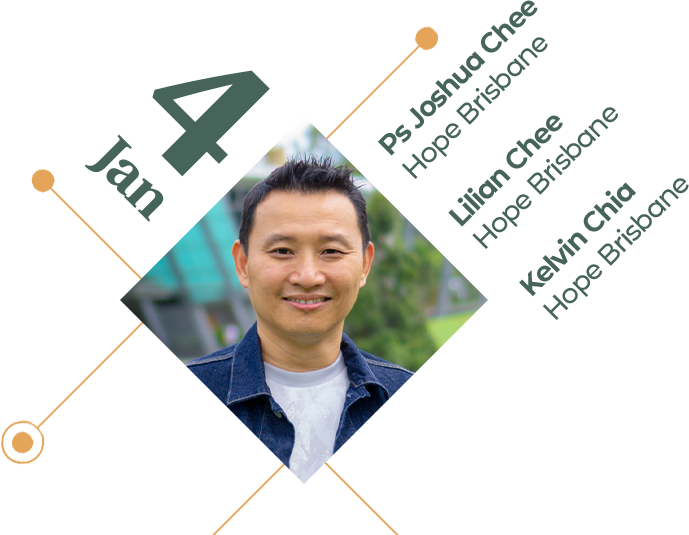 Transforming Lives
through discipleship
Developing Christ-centred disciples to reach at least 4 generations, equipping through the heart, head and hands.
Partnering with God through His Word and by the Holy Spirit to cultivate resilient disciples; in pursuit of God and His Kingdom.
Developing disciples with heartfelt obedience towards God and growing in maturity.
Matthew 28:18-20 | Colossians 1:28-29 | Hebrews 4:12 | John 14:15-17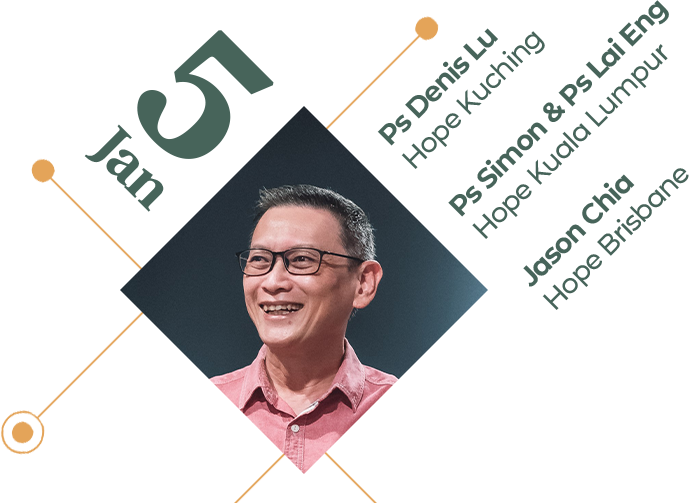 Transforming lives via inter-generation and multi- generation discipleship
Seek God for His anointing and wisdom and effectiveness in
Discipling children and youth.
Discipling university students/young adults.
Mentoring/coaching working adults and families.
2 Timothy 2:2 | Psalm 78:4-6 | Psalm 145:4-7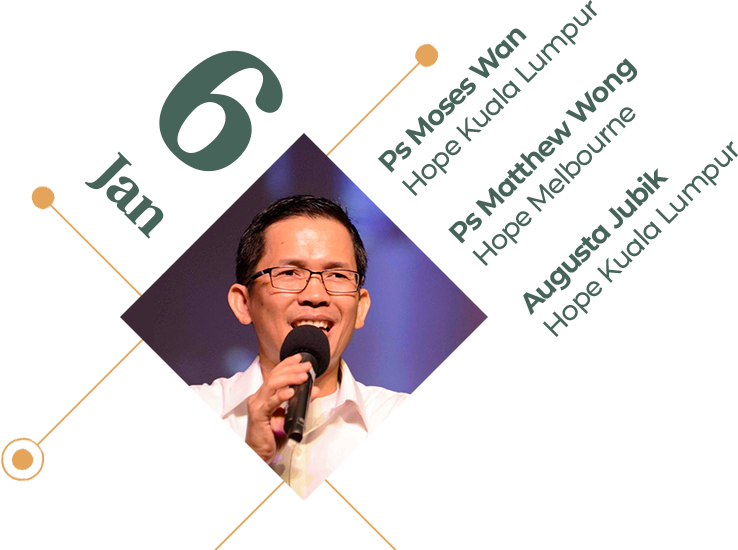 Transforming lives, impacting communities
Blessing our community beyond the four walls of the church; reaching the fringes and marginalized, those personally challenged, the indigenous people.
Influencing key spheres of society eg marketplace, governmental, education, health, entertainment, arts and media, business with the Good News and godly values.
Believing for more of the move of God; lives transformed via supernatural work of the Holy Spirit in signs and wonders, healings and miracles.
Hebrews 10:24 | Matthew 5:13-16 | 1 Thessalonians 1:5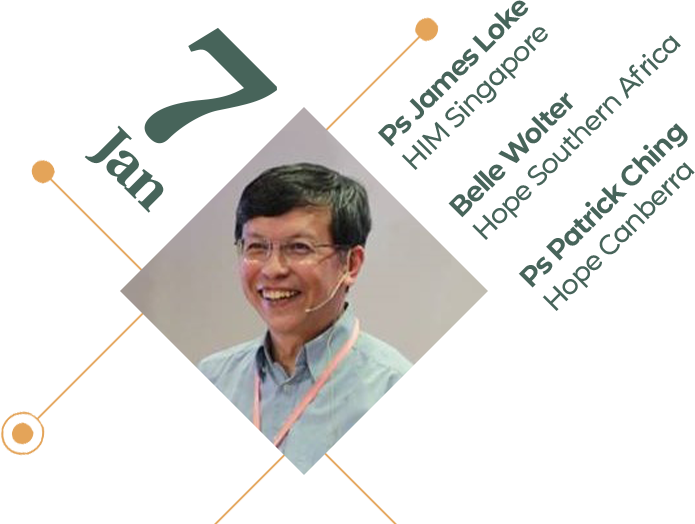 Transforming lives across the nations
Personalizing the Great Commission; embracing God's heart and love for all mankind given the urgency of times.
More of God- inspired creativity and heart to pioneer and church plant throughout all HIM churches and localities.
God's favor and opened doors into many nations, supernatural release of church planters and pioneers.
Mark 16:15-18 | Isaiah 43:19 | Matthew 9:37-38
Download an offline copy here
Click here to find out session timing in your locality.