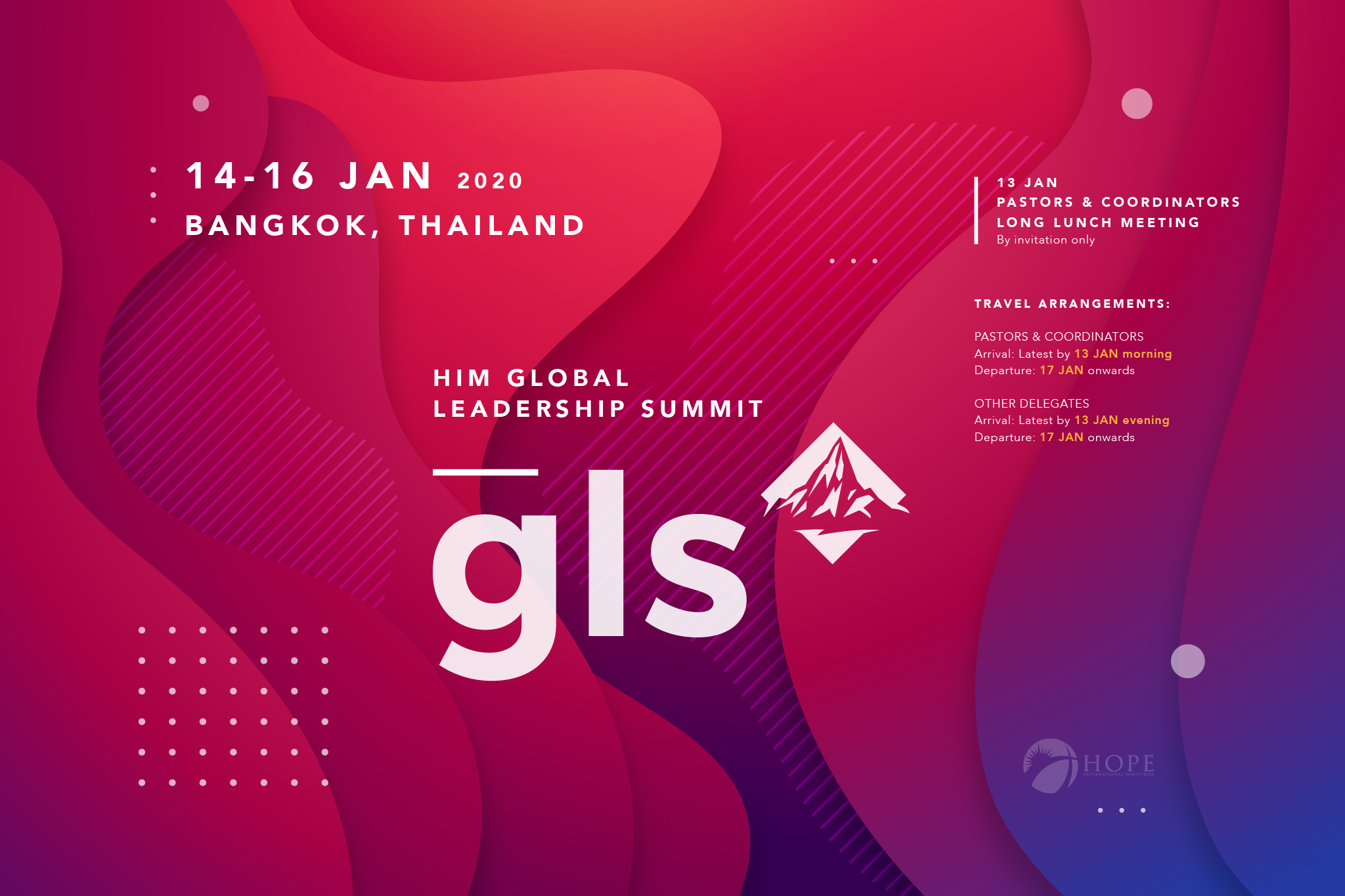 BRIEF
The third serving of our Global Leadership Summit will be held at Bangkok from 14-16 January 2020. This summit is open to church and service level core team leaders and above only.  You can expect relevant, practical and intimate learning with your team during this summit. Registration information will be emailed to pastors and coordinators at a later date. The following are some basic information for your travel plans.
PASTORS & COORDINATORS LONG LUNCH GATHERING

(NEW!)
The Pastors and Coordinators Gathering is usually incorporated into the conference schedule. For GLS20, it will be held a day before the conference, on 13 January 2020. Lunch will be provided.
TRAVEL ARRANGEMENTS
Pastors & Coordinators
Arrive: Pastors and Coordinators Long Lunch Meeting will start at 12.00 noon on 13 Jan. Please make time allowance for traffic jam heading to the meeting venue. Venue to be announced at a later date.
Depart: 17 Jan onwards.

Other Delegates
Arrive: Latest by 13 Jan evening. GLS20 will start on 14 Jan morning and end on 16 Jan night.
Depart: 17 Jan onwards.